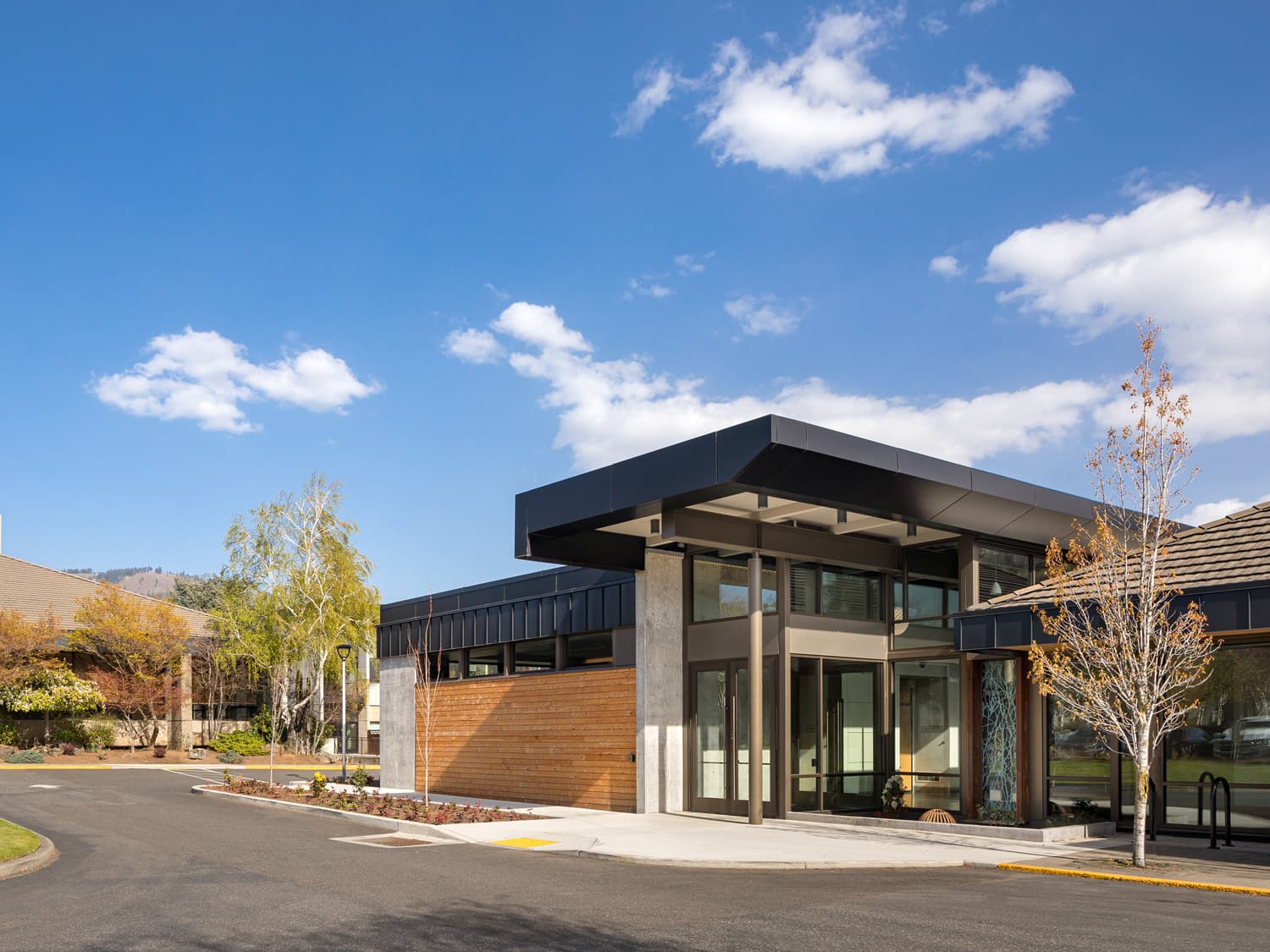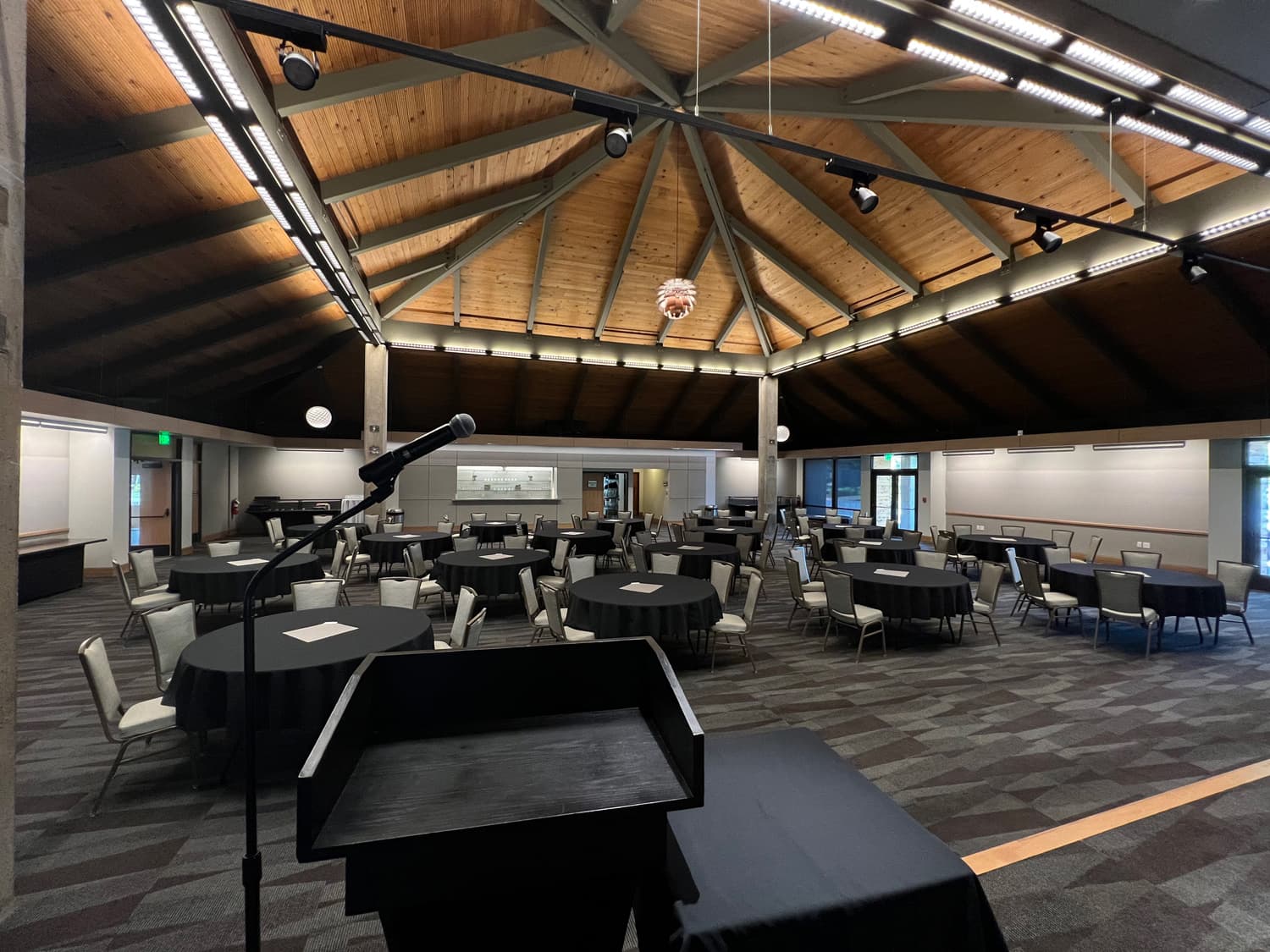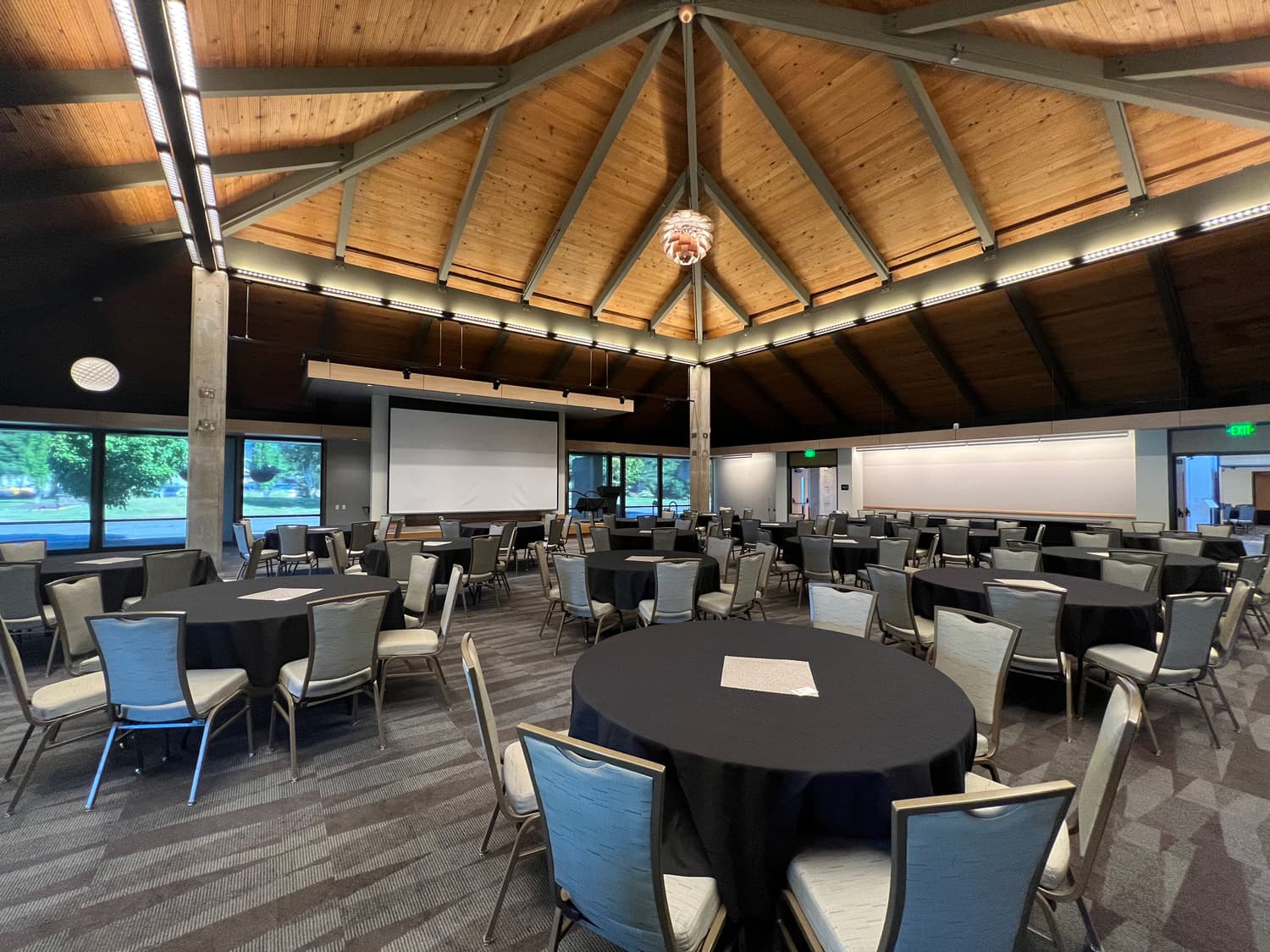 Columbia Gorge Conference Center Spaces
Trillium Room
The Atrium
Our newly added Atrium Lobby allows for vendor tables in close proximity to meeting attendees.  It also works nicely for registration and receptions.  Buffet lines can be placed there as well to allow us to service you quickly and quietly while you continue to get work done (or not). The Atrium is 45'x21′ and 1220 square feet.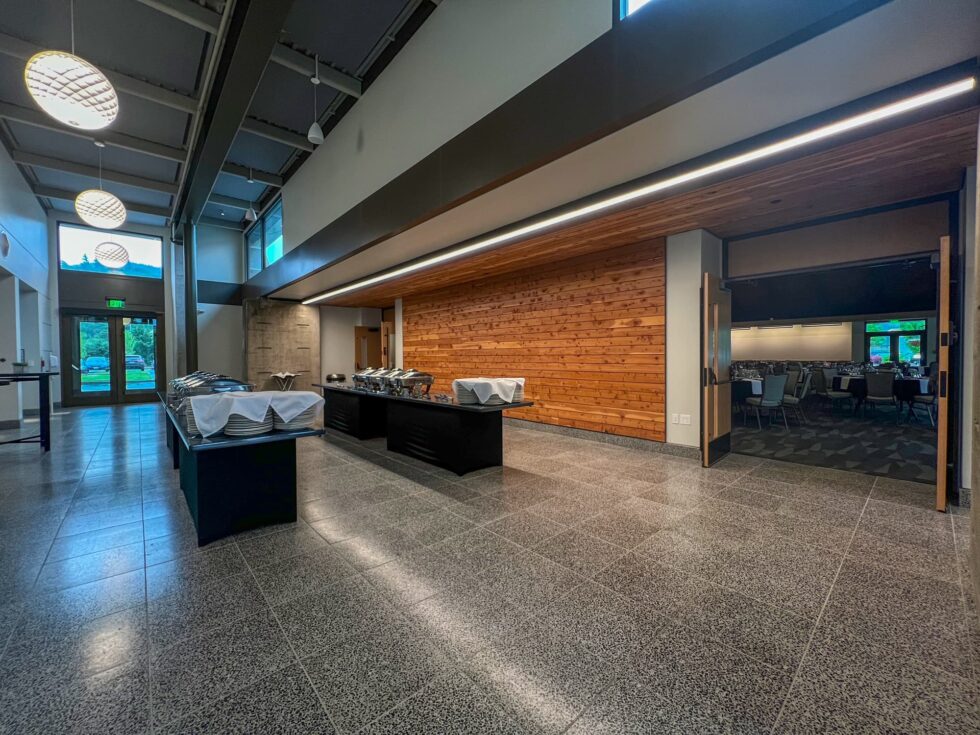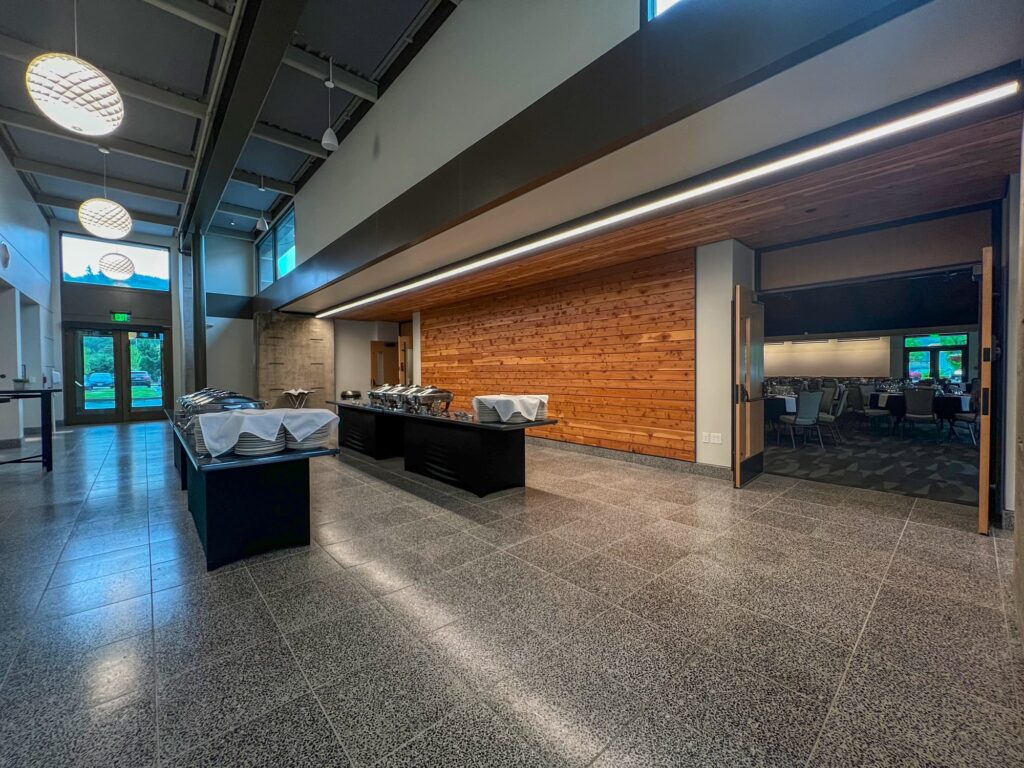 Additional Meeting Spaces
Shoreline Room, Deck and Patio
Sunrise in the Shoreline Room is one of the best ways to start the day with your group in the Gorge. This semi-private area adjacent to Riverside has access to an expansive deck and patio overlooking the Columbia River with views east and west of the Gorge. The Shoreline Room can accommodate 75 people for a reception or meals inside, with seating for an additional 75 people on the deck. When you gather in the Shoreline Room you experience the best of what our hotel and area offer. If you are not awake for sunrise, the sunsets in teh Gorge are just as stunning.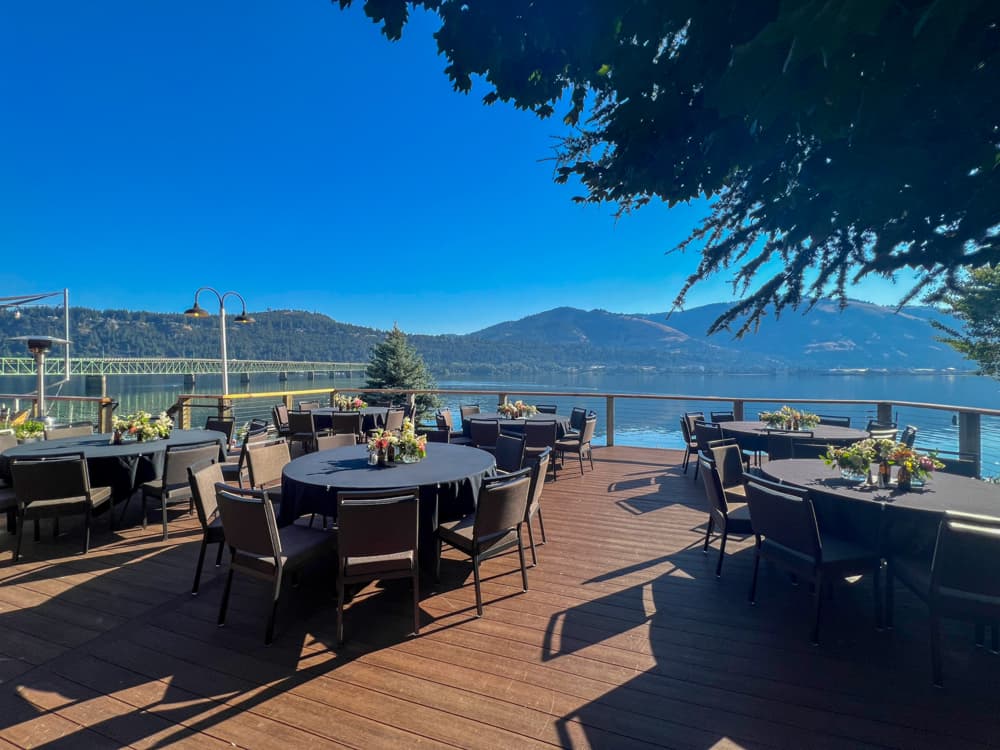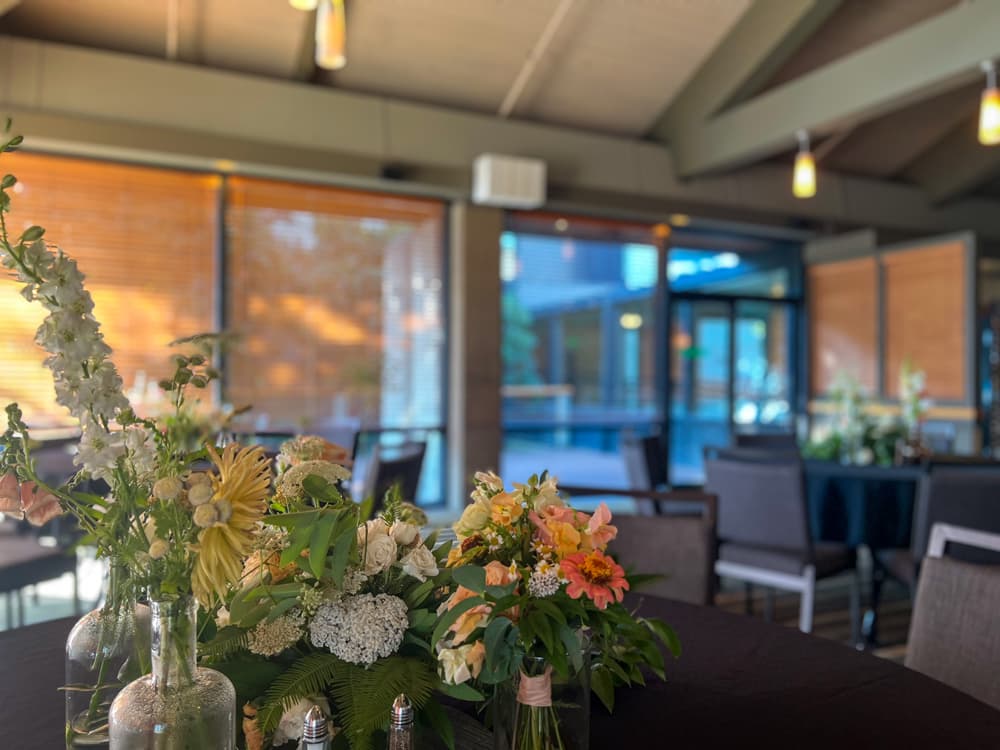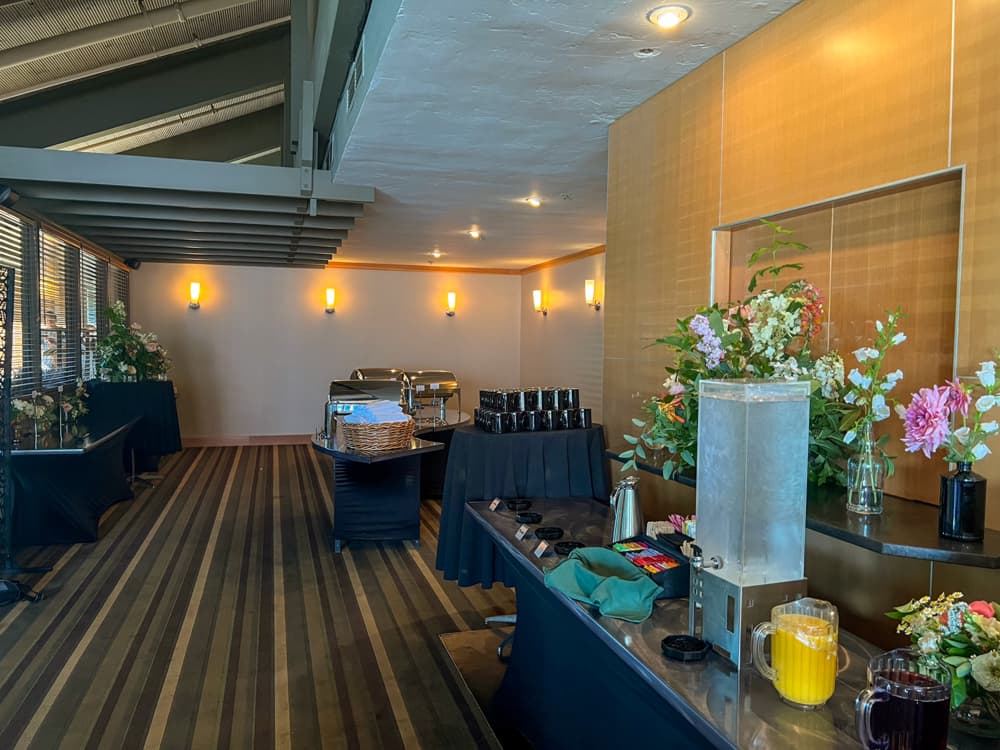 Riverview Room
Prepare to be inspired while meeting in our popular Riverview Room which offers two balconies to enjoy all that is the beautiful Columbia River Gorge. It works nicely for meetings of up to 60 people and meals up to 80 people. It may be difficult for your meeting attendees to pay attention when the views outside are beckoning, so make sure you plan time for breaks. The river is just steps away, so they will only need a couple minutes to recharge and, sometimes the moments between schedules are the most memorable.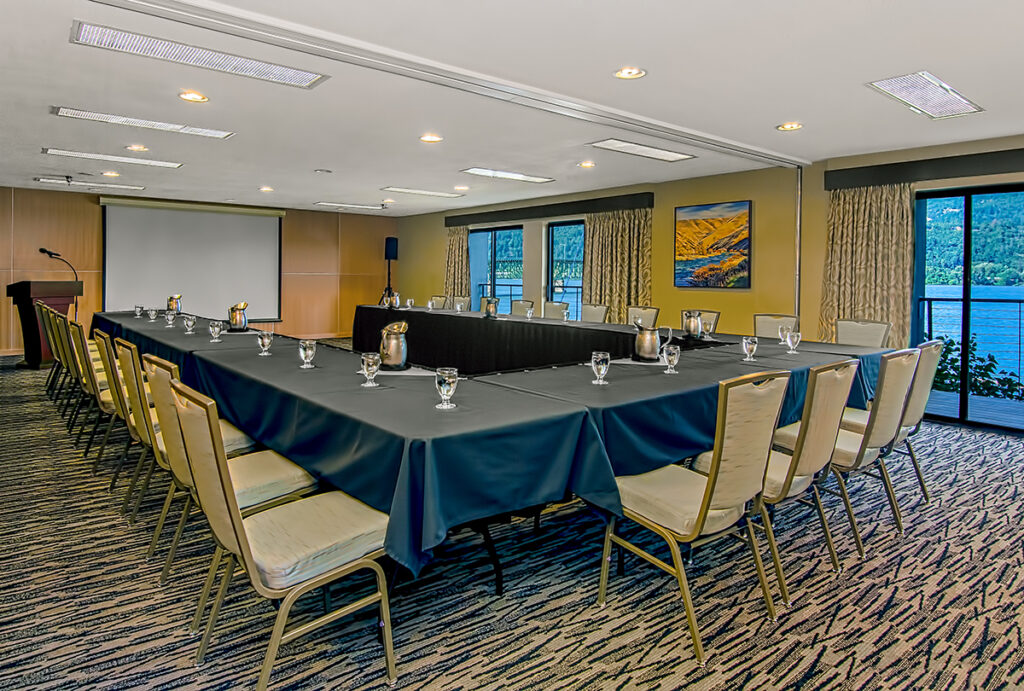 Columbia Room
The Columbia Room is a large, centrally located meeting and banquet room located just above the lobby. The mezzanine entrance is perfect for a more private registration area. Windows in the back of the room let in natural light. The Columbia Room can comfortably accommodate social groups and meetings for up to 225 people. Its location allows for easy access to all the other hotel amenities and guest rooms.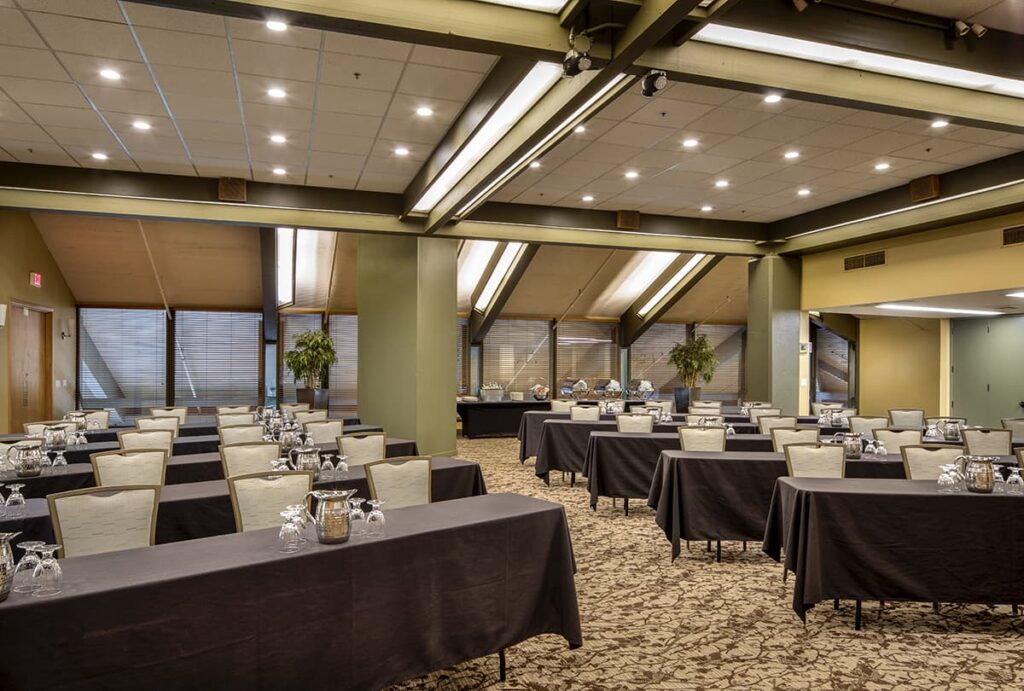 Mt. Adams and Mt. Hood Rooms
The Mt. Adams and Mt. Hood Rooms are ideal for concurrent sessions along with the Columbia Room as they are located on the same level directly in front of the room. They are also accessible via stairs through Riverside restaurant. Individually, each room seats up to 36 people for meals and meeting functions.  They also feature built in flat screen TVs.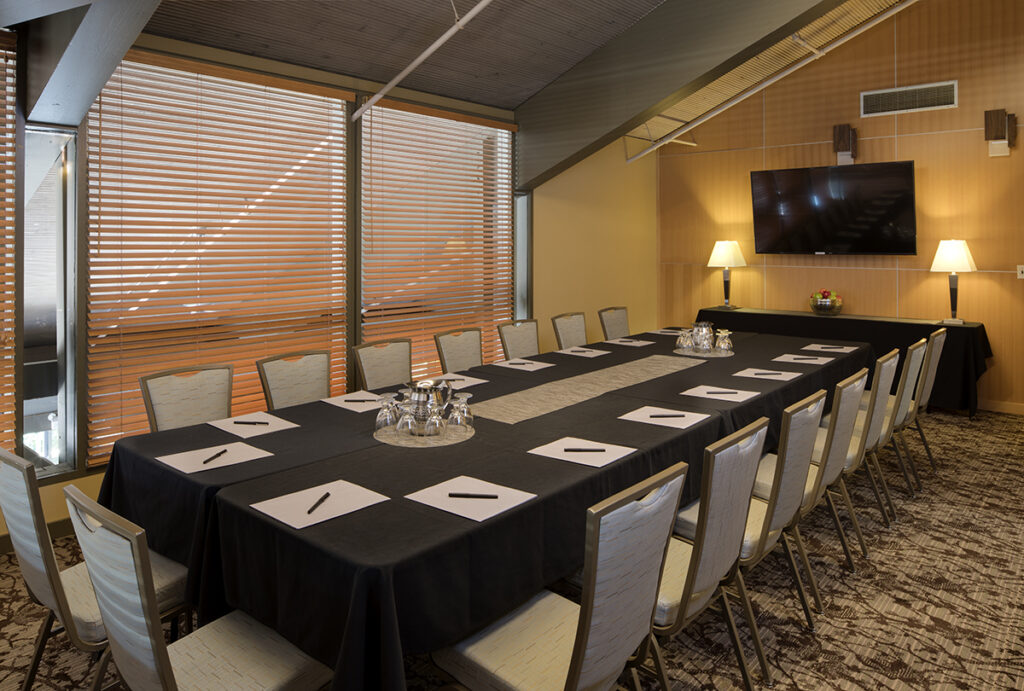 Mountainview Room
The Mountainview Room is also located in the Inn's West Wing across the hall from the Riverview Room. Expansive windows across the south facing side provide plenty of natural lighting. The room is convenient to the elevator and restrooms and is just inside the west wing entrance to the Inn. The Mountainview Room offers groups of up to 50 people an ideal meeting or dining experience.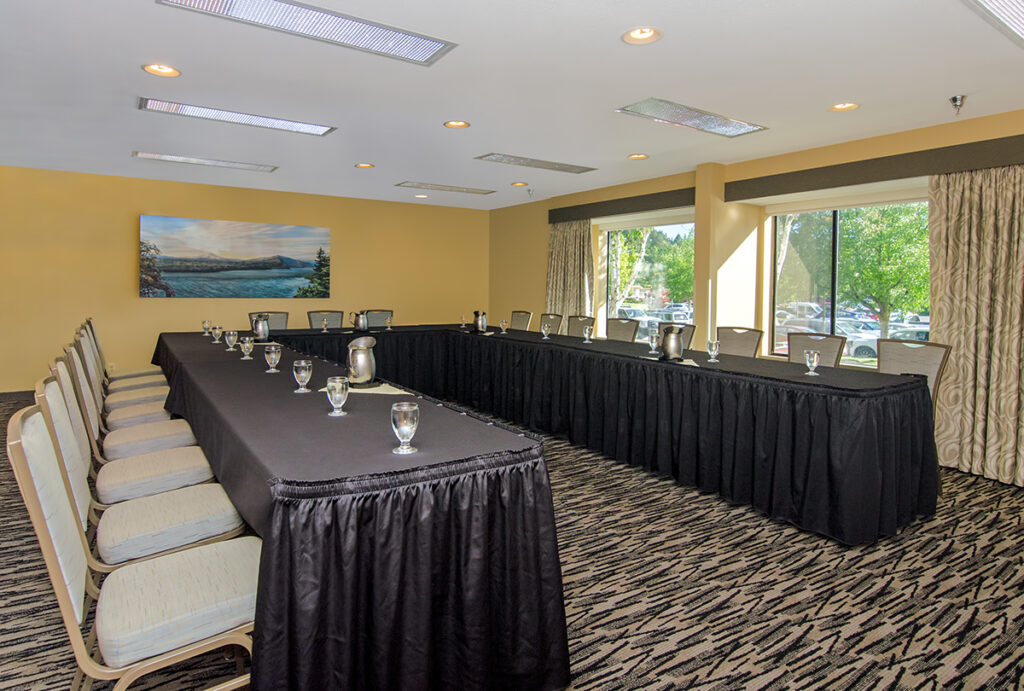 Thank you so much for your interest in the Best Western Plus Hood River Inn. If you have a prepared RFP feel free to email it to sales(a)hoodriverinn.com. If you'd like to discuss your event personally, call our sales department at
541-386-8901
.
 You can also use our short form below and a member of our team will be in touch.